Your stakeholder backend
Fairmint provides your company with a full-featured stakeholder backend to run and manage your Rolling SAFE offering: raise funds on a rolling basis and create automated incentivization plans to let your supporters buy and earn equity in your company, compliantly.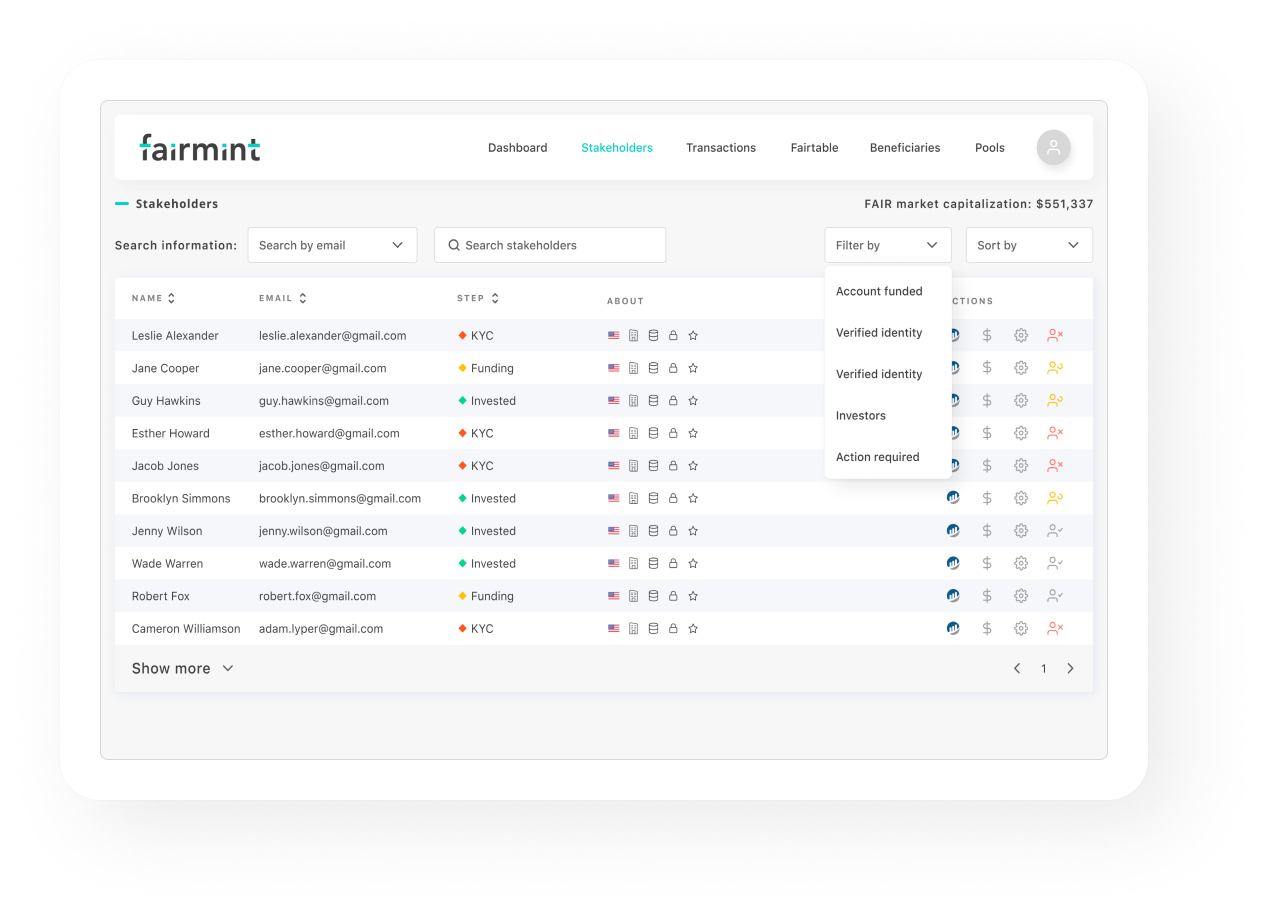 Engage your community
- 1
︎︎Raise funds on a rolling basis, from your website
With Fairmint, the entire investment experience takes place entirely on *your* website (or app). Fairmint's investment app is customized to match your brand.
- 2
︎︎Create automated equity pools for your key stakeholders
Using Fairmint, you can create equity pools dedicated to automatically reward your key stakeholders and make sure they get to share your success.
- 3
Manage your stakeholders, easily
Monitor your stakeholders journey, exports transactions, get a real-time view of your 'Fairtable' (your stakeholder captable), engage with your stakeholders and share updates about your company... all in one place.
Crafted with love from IDEO Studio, San Francisco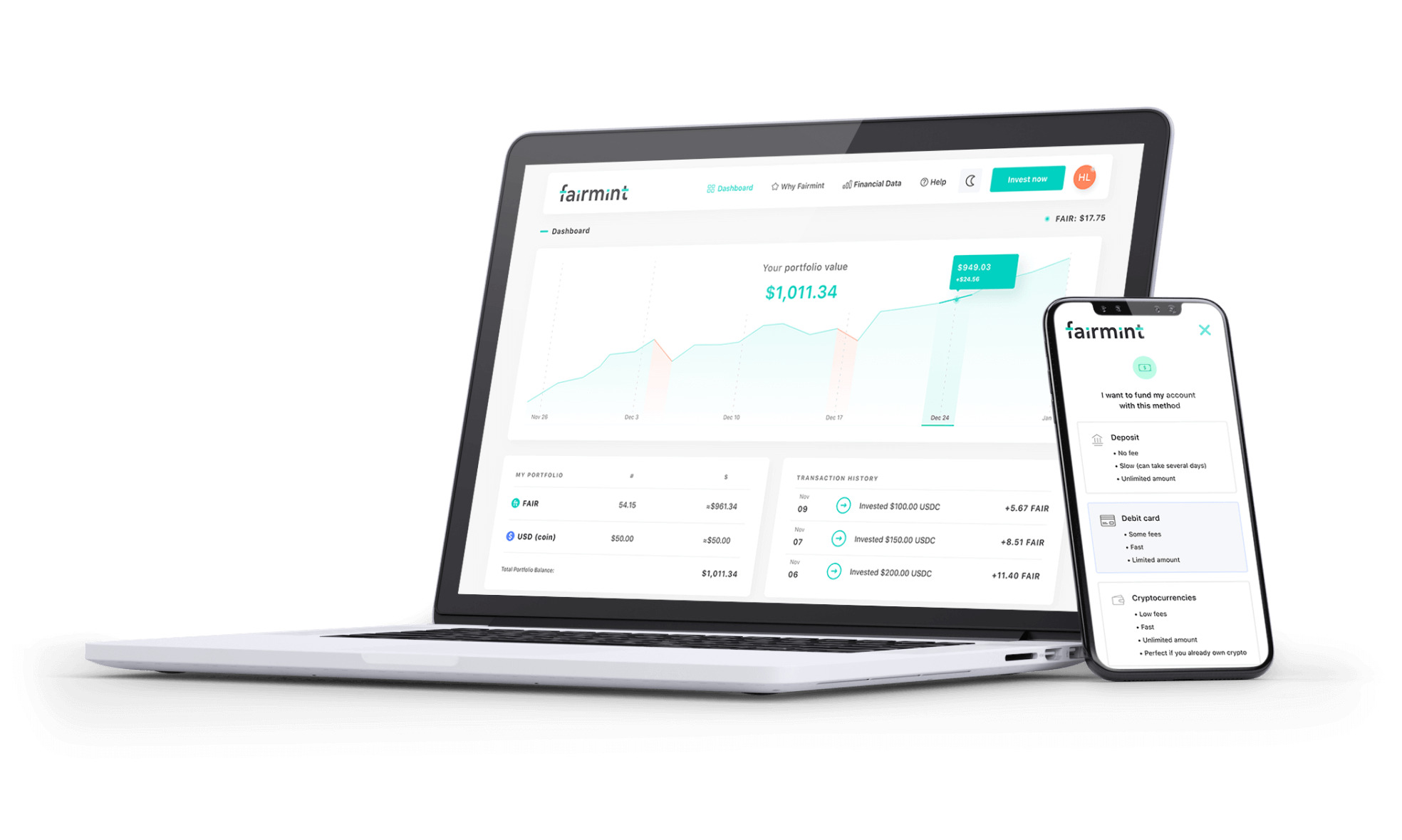 Built-in compliance
We built the product and the ecosystem of trusted partners to make sure your Rolling SAFE offering will be and remain fully compliant.
ID Verification
Fairmint embeds friction-less ID verification to make sure you know who your investors are.
Anti Money Laundering
Fairmint integrates award-winning AML data and technology to keep criminals away from your company.
Accreditation Verification
Fairmint provides you with the necessary tools to reserve your offering to qualified investors.
Our partners